inkl. 19% MwSt. zzgl. Versand
The INFINITY Extra Small with a single Infinity Rose is the small gesture for big words. With the INFINITY Extra Small you show your feelings discreetly and unobtrusively. Surprise your loved one with a preserved rose that will stay beautiful for years.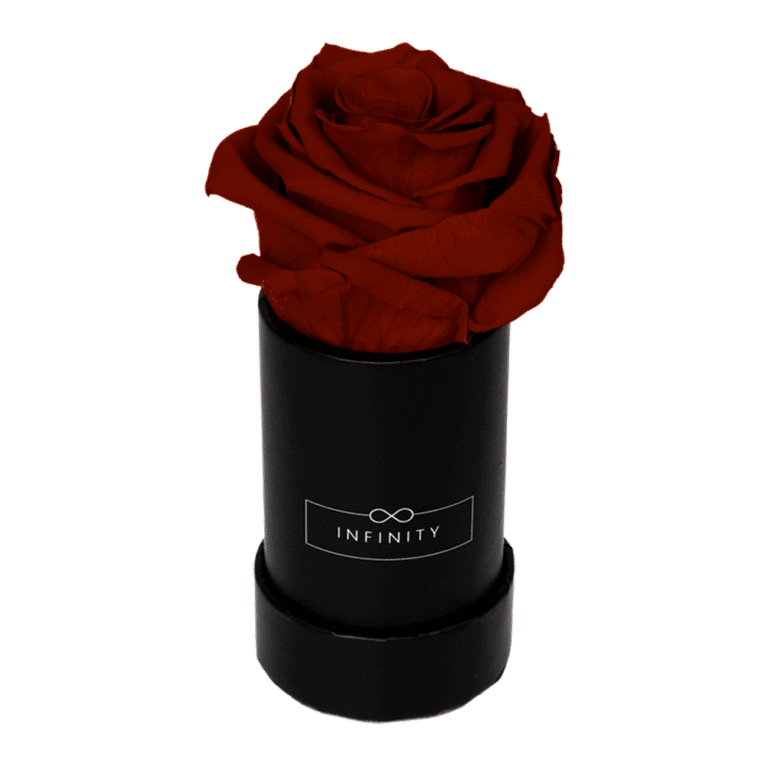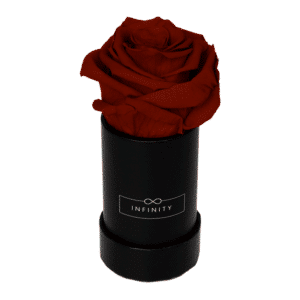 Would you like to make someone happy? Our INFINITY Extra Small is particularly suitable as an occasional gift or simply to say "thank you". The single Infinity Rose lasts for years and needs neither water nor care. The secret is the gentle preservation process. It turns a real, fresh rose into a durable, everlasting rose. Did you know that you can send hidden messages with flowers? Look here for the meaning of the rose colours.
Flowers have always been given as a sign of admiration and appreciation. They express the emotions of the giver. With our Infinity Roses you symbolise feelings that last forever, just like the roses.
What are Infinity Roses?
Infinity roses are real roses that are preserved in a gentle process. After preservation, it lasts for years and needs no water or care. The roses are harvested in specially designated fields and preserved the same day and place to ensure maximum freshness. A still image of the rose is taken, capturing the shape and flexibility of the flowers.
How long do Infinity Roses last?
During the gentle process, all natural fluids are extracted from the rose and replaced with a new glycerine-based solution. This prevents the preserved rose from wilting or moulding in its basic properties. What can happen over the years – as with many decorative items – is that the colour fades or changes. Therefore, one speaks of a durability of several years.